Save Time and Effort with Lowry Eco Cleaners
Dry Cleaning Delivery Service in Denver, CO
In today's increasingly demanding world, you're expected to do more in less time and let's be honest, no one wants a chore. Yes, our clothes need to be cleaned but sometimes finding the time to make your way to the dry cleaners is a hassle we'd rather avoid.
Dry cleaning can be a time-consuming and hassle-filled task, especially for those with busy schedules. However, with Lowry Cleaners' dry cleaning delivery service in Denver, CO, you can enjoy a more convenient and efficient way of getting your clothes cleaned without having to leave your home or office.
Luckily, Lowry Eco Cleaners aims to transform your dry-cleaning experience, not just with our exceptional service but also by increasing your level of convenience. We proudly offer eco-friendly dry cleaning and pick-up and delivery services for those of you on the go.
Let Lowry Eco Cleaners Handle Your Dry Cleaning
No more searching online for "dry cleaners near me" or rushing back and forth to the dry cleaners. Lowry's professional drivers will collect your dry cleaning from your front door and return it sparkling clean in a timely manner.
We understand that your clothes and time are valuable. That is why Lowry Eco Cleaners aims to be more than just another dry cleaner. We are your professional partner!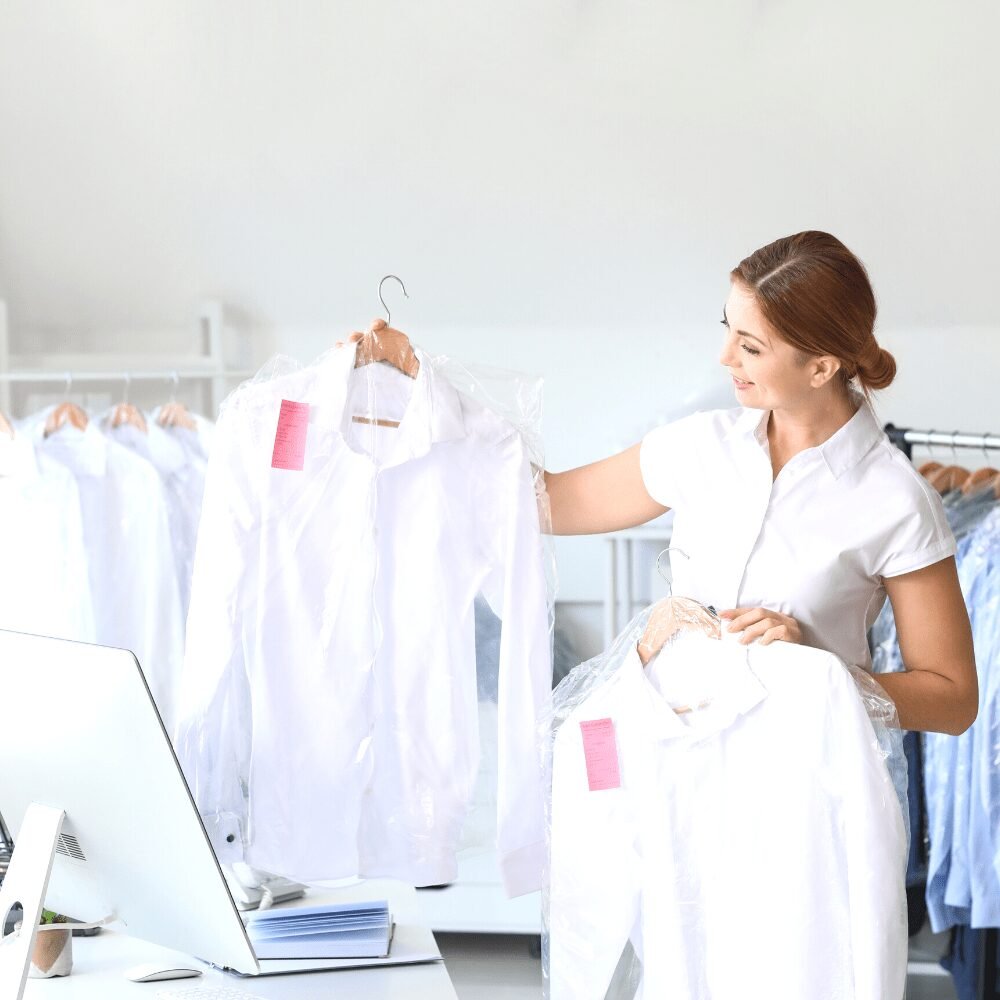 Expert Dry Cleaning Services
At Lowry Cleaners, we take pride in delivering high-quality dry cleaning delivery service in Denver and the surrounding areas. We also provide specialized cleaning services for delicate fabrics, leather, suede, and fur, so you can trust that your clothes are in good hands.
We Take Care of Your Clothes
We provide exceptional quality dry cleaning services that are also environmentally friendly due to the use of water-less chemicals, and we not only get your clothes sparkling clean but return them in excellent condition thanks to our state-of-the-art machines.
Our Team Takes Care of You
Our friendly and knowledgeable staff has one goal in mind: your complete satisfaction. We work hard not only to protect your delicate garments, but also to create a safe environment for you and our qualified team of professionals.
Convenient and Easy Pickup and Delivery
Our dry cleaning delivery in Denver and the surrounding area is designed to make your life easier. Once we have your garments, we will transport them to our state-of-the-art facility, where they will be expertly cleaned. We will then deliver your freshly cleaned clothes right back to your doorstep, so you can focus on more important things.
Our Dry-Cleaning services Cover all the Following and More!