The average adult in the United States spends hours doing housework, which includes cleaning, cooking, and other activities. Laundry is one of the most time-consuming household tasks, taking up to 200 minutes per week.
When it comes to maintaining our clothing, dry cleaning is an essential service. However, with so many options available, it can be challenging to know which dry cleaner to choose. This is particularly true for those living in Denver, Colorado.
In this blog post, we will explore how to choose the best dry cleaner and provide you with essential information to help you make an informed decision and ensure your clothing receives the best care.
Pro tip: Lowry Eco Cleaners is one of the best dry cleaning services provider in Denver, Colorado.
When looking for a professional and reliable dry-cleaning service, keep the following factors in mind:
Why Choose a Dry Cleaner?
Many of us are often unaware of why we should choose a dry cleaner over traditional laundering methods. The truth is that dry cleaning offers several benefits that traditional laundry does not. Dry cleaning is a gentler cleaning process that uses special solvents and equipment to remove stains and dirt.
This process is much less abrasive on clothing fibers than traditional washing machines. Dry cleaning is also a great option for clothing made of delicate materials that may not withstand traditional laundry methods.
Pro Tip: Look for a business that also provides same-day or next-day service.
Why is Choosing the Best Dry Cleaner Important?
Choosing the best dry cleaner is essential for ensuring the longevity of your clothing. The wrong dry cleaner can cause damage to your clothing, leading to early wear and tear. The best dry cleaners have the necessary experience and expertise to ensure that your clothing is well-cared for and properly cleaned.
Furthermore, a reputable dry cleaner can help identify any potential issues with your clothing, such as tears or missing buttons, and fix them before they become a more significant problem.
Pro Tip: Look for a business that provides free pick up and delivery included in the cost of services.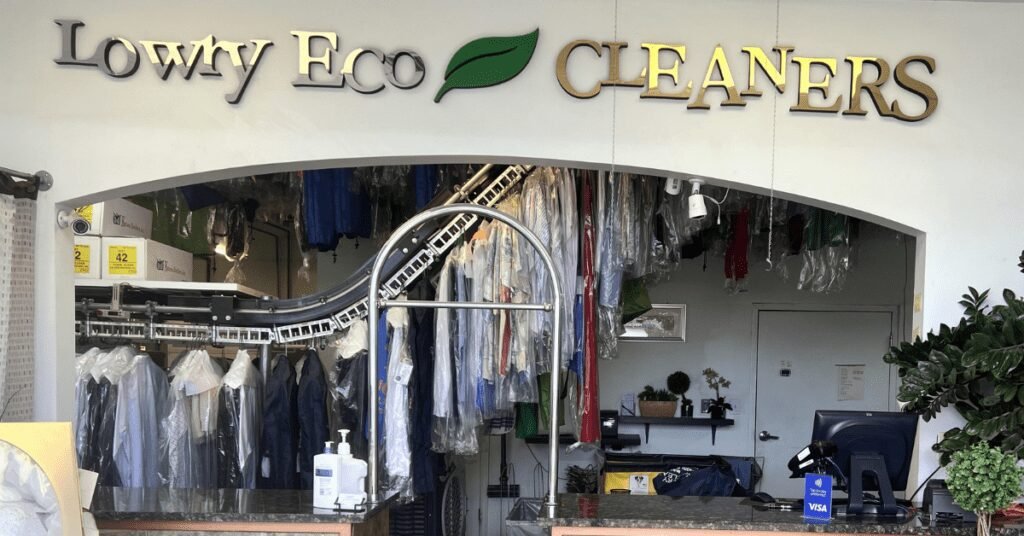 Factors to Consider When Choosing a Dry Cleaner:
Now that you understand the benefits of dry cleaning and why choosing the right dry cleaner is essential let's discuss what factors you should consider when choosing a dry cleaner in Denver, Colorado.
Reputation: One of the most important factors to consider when choosing a dry cleaner is their reputation. You want to choose a dry cleaner that has a reputation for providing high-quality service and excellent customer care. Check out online reviews, ask friends and family for recommendations, and research dry cleaners in your area before making your decision.
Experience: Experience is another important factor to consider. A dry cleaner with years of experience in the industry is more likely to provide high-quality service and have the expertise needed to clean your clothing correctly.
Services Offered: It's important to consider the services offered by a dry cleaner before making your decision. Look for a dry cleaner that offers a wide range of services, including alterations, repairs, and special cleaning services for delicate fabrics or special occasion clothing.
Environmentally Friendly: Many dry cleaners use harsh chemicals that can be harmful to the environment and your health. Look for a dry cleaner that uses environmentally friendly cleaning methods and products, such as organic solvents and water-based cleaning solutions.
Convenience: Consider the convenience factor when choosing a dry cleaner. Choose a dry cleaner that is located near your home or workplace to make it easier to drop off and pick up your clothing. Look for a dry cleaner that offers online or mobile scheduling that can help make your life easier and save you time in the long run.
Conclusion
Choose Lowry Eco Cleaners to save time and money with our dependable and professional dry-cleaning services. We have been proudly serving our community for over many years and provide a variety of services such as dry cleaning, ironing, same-day delivery, and home pickup.
Contact us today to learn more about our exceptional dry-cleaning services which is considered one of the Best dry cleaning services provider in Lowry area of Denver, Colorado.
Pro Tip: Choose Lowry Eco Cleaners as your go to dry clean and laundry service provider.
Located at 100 Spruce St Denver, CO 80230, at Lowry Eco Cleaners, is a full-service, eco-friendly organic dry cleaning and laundry store with expert alterations and tailoring services as well plus we offer free pickup and delivery.
Call us on (303) 856-3663 today to give your clothes a new life and visit our website to learn more about our services and pricing and many more.