Laundry is a chore that most of us dread. From sorting and washing to drying and folding, it can feel like a never-ending cycle that consumes precious hours of our week.
However, with some strategic planning and a few changes to your laundry routine, you can actually do less laundry and get more time back in your day.
In this article, we will explore various tips and tricks to help you streamline your laundry routine and free up more time for the things that truly matter.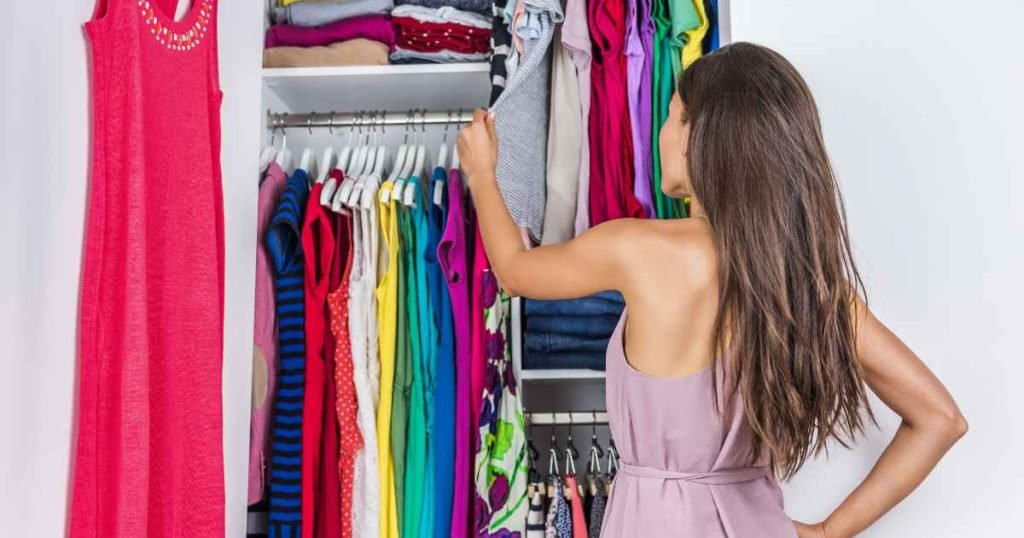 Wear clothes multiple times before washing:
One of the simplest ways to do less laundry is to wear your clothes multiple times before washing them. Unless your clothes are visibly soiled or smell unpleasant, there's often no need to wash them after just one wear.
Many items, such as jeans, sweaters, and outerwear, can be worn several times before needing a wash. By doing so, you can significantly reduce the amount of laundry you need to do each week, saving you time and effort.
Use a laundry schedule:
Creating a laundry schedule can help you stay organized and avoid spending unnecessary time on laundry. Instead of doing laundry sporadically whenever you have a pile of dirty clothes, set specific days for laundry in your weekly routine.
For example, you can designate Mondays and Thursdays as laundry days, and stick to this schedule consistently. This way, you can plan other activities around your laundry routine and avoid last-minute rushes to get laundry done.
Sort laundry efficiently:
Sorting laundry is a crucial step in the laundry process, but it can also be time-consuming if not done efficiently. To save time, create a system that allows you to sort your laundry quickly and easily.
One common method is to have separate hampers or bins for different types of laundry, such as whites, darks, delicates, and towels. This way, you can easily toss clothes into the appropriate bin as you take them off, eliminating the need for sorting later.
Another option is to sort laundry as you load the washing machine, so you can transfer clothes directly from the hamper to the machine without additional sorting time.
Consolidate loads:
Instead of doing multiple small loads of laundry, try to consolidate your loads to make the most efficient use of your time. If you have a small load of delicates, for example, wait until you have a larger load of similar items, such as lingerie or silk shirts, to wash together. This way, you can maximize the capacity of your washing machine and minimize the number of loads you need to do, saving time and energy.
Simplify your wardrobe:
Maintaining a minimalist wardrobe can also contribute to doing less laundry and saving time. The greater the number of clothes you possess, the more laundry you will accumulate.
By simplifying your wardrobe and retaining only the clothes you genuinely wear and cherish, you can decrease the amount of laundry you must attend to.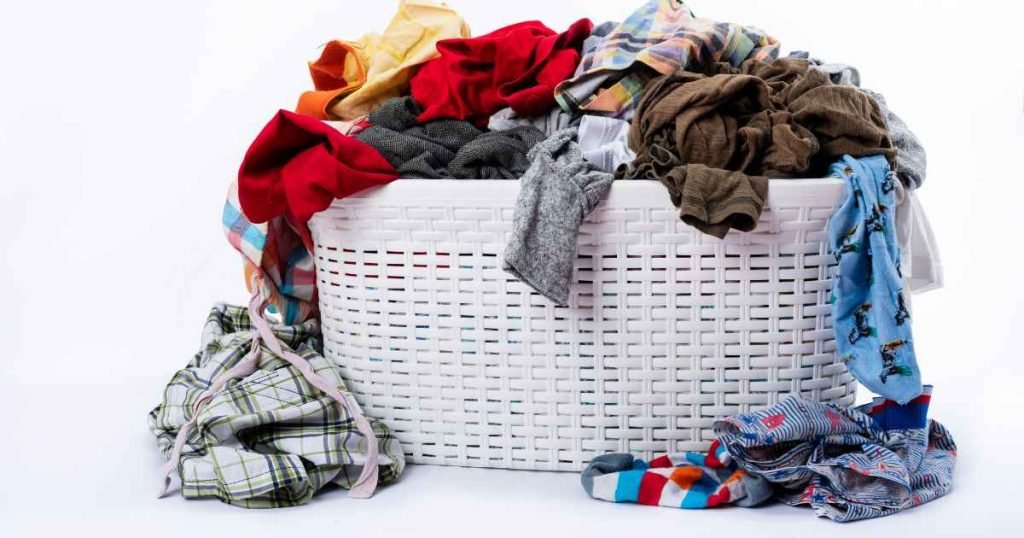 Use time-saving laundry hacks:
There are plenty of time-saving laundry hacks that can help you streamline your routine and get more time back in your day. Here are a few examples:
Pre-treat stains: Instead of spending time scrubbing out stains when you're ready to do your laundry, pre-treat them as soon as they occur. Keep a stain remover spray or stick handy and apply it to stains immediately to prevent them from setting in. This will save you time and effort when it's time to do your laundry, as the stains will already be treated and easier to remove.
Use dryer balls: Dryer balls are a great alternative to dryer sheets as they help to soften clothes, reduce static, and speed up drying time. By using dryer balls in your dryer, you can cut down on the amount of time it takes for your clothes to dry, saving you time and energy.
Hang clothes to dry: Air-drying your clothes can be a great time-saving hack, especially for delicate fabrics or items that don't require a lot of drying time. Hang clothes to dry on a drying rack or clothesline, and you won't have to spend time waiting for them to finish in the dryer.
Fold as you go: Instead of letting clean laundry pile up and then spending a lot of time folding it all at once, try folding as you go. As soon as your clothes are dry, take a few minutes to fold them and put them away. This will prevent a buildup of laundry and make the process feel less overwhelming.
Involve the whole family:
If you're not the only one in your household who does laundry, involve your family members in the process to save time. Assign each family member their own laundry day or specific laundry tasks, such as sorting, folding, or putting away clothes. This will not only help distribute the workload, but it will also teach responsibility and self-sufficiency to your family members. It's a win-win situation as you get more time for yourself, and your family members learn valuable life skills.
Outsource laundry tasks:
If you find that laundry is taking up too much of your time, consider outsourcing some of the tasks. For example, you can take advantage of laundry services offered by many dry cleaners or laundromats, where they wash, dry, and fold your clothes for you. This can be a convenient option if you're short on time or simply want to free up more time for other activities. You can also consider hiring a laundry service or a housekeeper to help with laundry if it's within your budget.
Conclusion
By wearing your clothes multiple times, utilizing a laundry schedule, sorting your laundry efficiently, optimizing your washing machine settings, consolidating your loads, simplifying your wardrobe, employing time-saving hacks, involving your family, outsourcing tasks, and creating a relaxing laundry routine, you can streamline your laundry process and reclaim valuable time for other important activities.
Remember, implementing these tips and making small changes in your laundry routine can result in significant time savings. Don't hesitate to take action and enjoy the benefits of having more time in your day!
Located at 100 Spruce St Denver, CO 80230, Lowry Eco Cleaners, is a full-service, eco-friendly organic dry cleaning and laundry store with expert alterations and tailoring services plus we offer free pickup and delivery.

Call us on (303) 856-3663 today to give your clothes a new life and visit our website to learn more about our services and pricing and many more.